Main Agency Acronym(s)
INTA
PFPAS fortaleció la I&D agropecuaria de Nicaragua
El PFPAS financiado por el BID brindó una importante inyección financiera al sistema de investigación agropecuaria de Nicaragua durante 2013–2018. El programa logró avances importantes en la rehabilitación de parte de la infraestructura de investigación del INTA, al ofrecer capacitación de grado y de corto plazo al personal de investigación; y al fortalecer los vínculos entre la investigación agropecuaria y los productores.
Autores
Gert-Jan Stads and Luis de los Santos
Cover image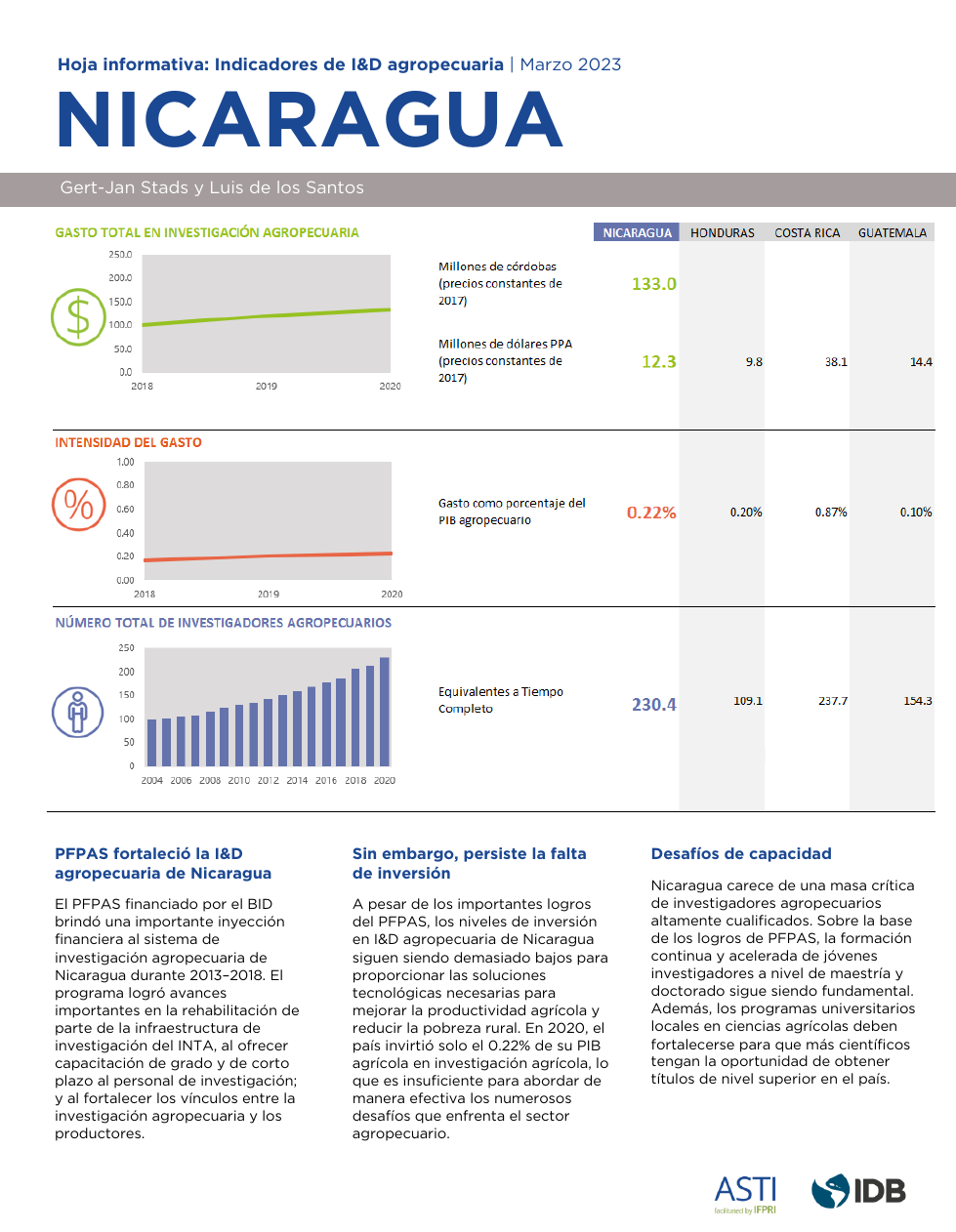 Publisher
El Banco Interamericano de Desarrollo (BID), Instituto Internacional de Investigación sobre Políticas Alimentarias (IFPRI), ASTI
Additional related publication URL (e.g. other website)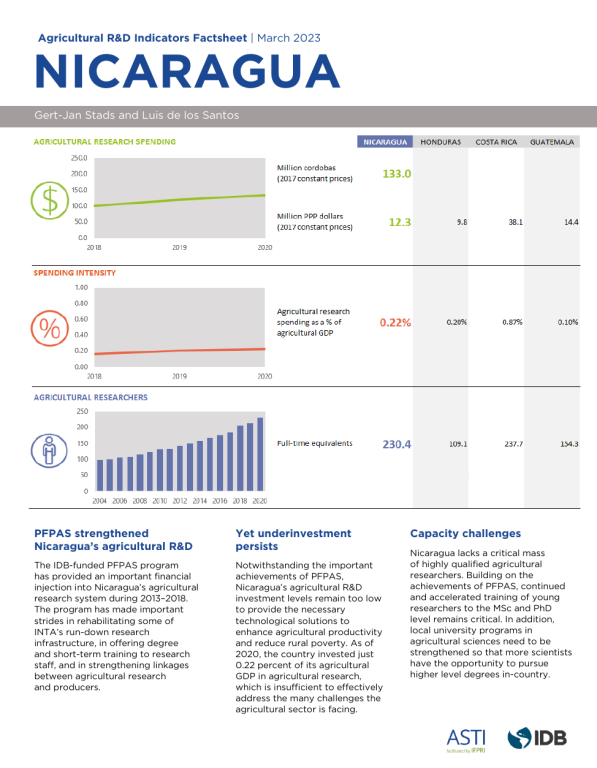 Authors:
Gert-Jan Stads and Luis de los Santos
Publisher
ASTI, The Inter-American Development Bank (IDB), International Food Policy Research Institute (IFPRI).
PFPAS strengthened Nicaragua's agricultural R&D
The IDB-funded PFPAS program has provided an important financial injection into Nicaragua's agricultural research system during 2013–2018. The program has made important strides in rehabilitating some of INTA's run-down research infrastructure, in offering degree and short-term training to research staff, and in strengthening linkages between agricultural research and producers.
Combined Profile Directory
0
Subscribe to Nicaragua