Building a case for increased agricultural R&D investment in Africa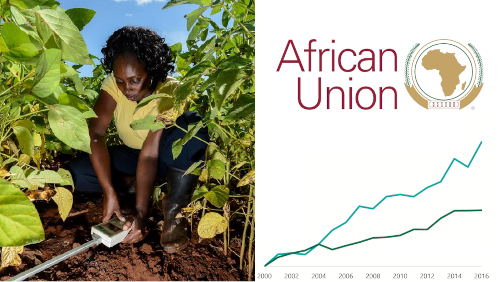 Full report (English)
Summary briefs
ASTI was commissioned by the African Union to prepare a report on agricultural R&D investment in Africa and policy implications for the future. The report was considered and validated during a meeting of the AU's Specialized Technical Committee on Agriculture (December 2021) and translated into a set of recommendations to the AU's Executive Council.
Based on evidence from the ASTI report, the STC requests AU Member States to:
Give priority to and raise levels of agricultural R&D investment to address sustainable agricultural intensification, economic, environmental, and social challenges more effectively and to achieve the CAADP and Malabo commitments
Provide a more enabling policy environment to attract private sector investment in agricultural research and development and explore more innovative R&D funding mechanisms
Develop systematic human resource strategies, incorporating existing and anticipated skills gaps and training needs
Expand investments in agricultural higher education to allow universities/institutions to enhance the size and the quality of their MSc and PhD programs
Ensure that scarce R&D resources are optimized across countries, duplications minimized, and synergies and complementarities enhanced
Support and promote cross‐country collaborative R&D to encourage (sub-)regional integration
Increase R&D focus on the needs of smallholders and building their resilience
Click here to see the AU endorsement of the ASTI report and the full set of recommendations and requests to AU member states emerging from the report.